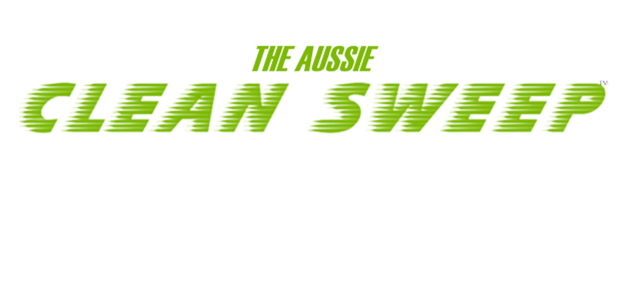 Ultimate Tennis Court Sweeper
Want to clean your tennis court in 8.5 minutes?
The Aussie Clean Sweep Takes the stress out of maintaining your tennis court.
Our goal is to maximize the time you spend playing tennis by minimizing your court maintenance. The Aussie Clean Sweep is durable and easy-to-operate, helping us go above and beyond in accomplishing our goal.
With the Aussie Clean Sweep and very little effort you can groom your tennis court to a perfect finish removing leaves, pine needles, sticks, stones in fact just about any foreign debris in a matter of minutes. This tennis court drag mat is a friction sweeper suitable to clean all court surfaces such as Synthetic Grass, Red Porous, Clay, Asphalt, Grass, Plexi-Pave, Loam, and Fast Dry etc. It can also be used as a clay court bagger.
money-back guarantee!
Patented Design and Performance
No more frustrating raking, sweeping with brooms, vacuuming, or blowing. With this 2.0 m/ 6 ft 6 inches tennis court sweeper there is no motor, no noise, it's simple, inexpensive, and can't break down. Your tennis court will look great and by keeping it clean your maintenance costs will be greatly reduced.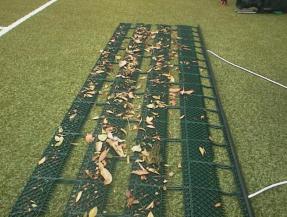 It is quick and easy to use, this friction sweeper will save you hours, and has a gentle grooming action that is beneficial to the court surface.
New Leaf Retention Barriers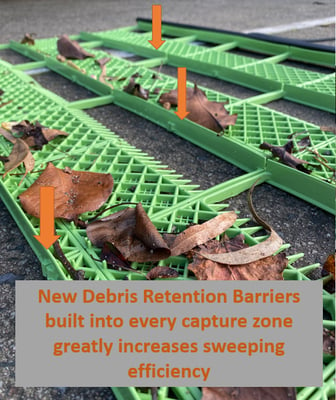 Our new second generation Aussie Clean Sweep has leaf retention barriers built into every row to ensure your tennis court sweeping is even better! Instead of a single retainer at the back of the sweeper, we now have four, helping you to sweep better and faster.
The Aussie Clean Sweep-Gen 2 is available now!
Aussie Clean Sweeps are in use throughout the world by court owners who are thrilled with the results.
Invented by us in 1989, it is constructed from quality UV stabilized materials and is highly durable.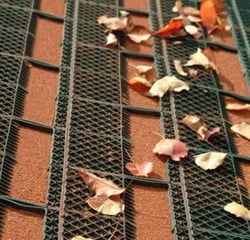 The Aussie tennis court sweeper is maintenance-free and comes with a three-year warranty.
Simply keep it ready for use in the corner of your court.