WATCH THE FOD*BOSS IN ACTION HERE!
See how the FOD*BOSS achieves its unrivalled FOD pick up and removal here. With a sweeping speed of up to 40 mph (65 kph), nothing sweeps safer, better faster than a FOD*BOSS.
Ultimate Race Track Debris Sweeper
"When it comes to oil spills during a race event nothing is faster at cleaning up the spill kit faster then the FOD*BOSS and when you have a televised event on when and the big race is coming up every second is critical ... . We have a special mix we put down on oil and leave for 3 minutes to do its magic then hit it with the FOD*BOSS, it works every time and once the FOD*BOSS is finished on track, the track is good to go even for motorcycle racing. This really saves a lot of time."

Pukekohe Motorsport Park, New Zealand
"The cleanliness of the Melbourne Grand Prix track was perfect the whole weekend thanks to your FOD*BOSS sweeper!"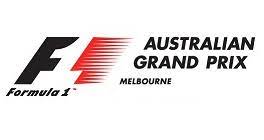 Charlie Whiting, FiA Formula One Race Director
"CAMS National Track Safety Committee continue to be impressed with the amount of debris the FOD*BOSS collects after each morning's session at the Australian Formula 1 Grand Prix"
"... they employ 2 vacuum sweeper trucks to clean the circuit each day. I have personally towed our FOD*BOSS ... after the vacuum trucks have finished their 2 hour cleaning job of our 3Km circuit and our FOD*BOSS has picked up another 10Ltr bucket of debris that their flash trucks could not pick up. And it took me 30 minutes to do the job."

"Indeed we are very satisfied with your product. It's makes cleaning the track surface very efficient and fast."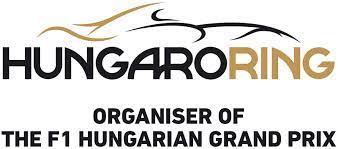 Make your race track safer - Don't Trust Anything Else
Aerosweep understands the need to have a pristine racing surface prior to every event. Drivers require the safest racing environment possible if they are going to be able to safely push their cars to the limit. This means they need to be able to rely on their tires and have confidence they can handle every challenge the track provides. Having a track sweeping system that is designed to produce an unrivalled debris pick-up rate combined with a forward operating speed of up to 40 mph (65 kph), can allow racing circuits to provide driver confidence in track conditions without the delays normally associated with thorough track sweeping and maintenance operations.
A Specialized Sweeping System That Guarantees Performance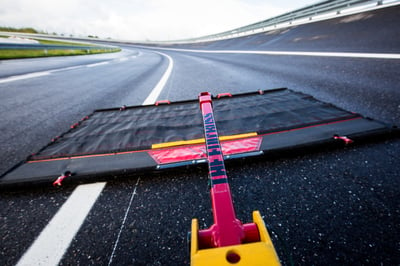 For 20 years, the world's largest motor racing events have relied on the FOD*BOSS Tracksweep to sweep debris and maintain a safe environment for drivers, cars, support personnel, and spectators alike. Keeping your track system clean is vitally important as vehicles are usually operated at their speed and traction limits. The FOD*BOSS Tracksweep can efficiently sweep your racing track surface with an unrivalled debris pick-up rate in a matter of minutes. Now your event can avoid delays when rubber debris, glass, and carbon fibre fragments, etc. threaten the safety of your racing circuit.
Have you noticed that certain sections of your racing circuit have different debris production rates? It might be certain corners, narrow racing lines or sections that really challenge the drivers' skill. Sure, you can clean the track prior to the main race, but how do you deal with debris that is produced mid-race and between events? This is where the FOD*BOSS Tracksweep helps you become the master of racing circuit debris. The Tracksweep can be easily deployed in minutes and due to its high-speed operational capability, can provide sweeping at the maximum rate of up to 8,171,961 ft2 (759,200 m2) in a single hour! That's the same as sweeping the entire Bahrain Formula 1 circuit in less than 20 minutes! Now you can sweep pre-race, and even mid-race under red-flag conditions quickly and effectively. See how fast the FOD*BOSS Tracksweep can clean your racing circuit here.
How Can The FOD*BOSS Tracksweep Achieve So Much and So Fast?
Aerosweep specializes in developing speed sweeping systems. Through the use of patented technology,
every Tracksweep incorporates four critical safety design features that ensure your racetrack sweeping operations are uncompromised by track debris. These include the FOD*BOSS GroundForce™ Tow Hitch, Triple Elevator Steps, Debris Retention Barrier, and the FODStop™ Barrier System.
Using the same technologies used to protect military jets and civilian passenger aircraft, the FOD*BOSS Tracksweep is the fastest, safest, and most effective racing circuit sweeper, guaranteed.
Every FOD*BOSS Tracksweep includes:
Debris Retention Intake Blade
FOD*BOSS GroundForce™ Tow Hitch
Additional Features Include:
10 year Guarantee/Warranty

Impact Resistant Blade Design

Headwind Sweeping Capable

10 Year Accidental Damage Cover
Available Sweeper Systems
Choose your product and review the different systems we have to help make your debris sweeping more efficient and effective
Example Sweep Time Savings Possible
Track Length: 3300 m (7,546 ft)
Track Width: 25 m ( 197 ft)
Sweep Time:

35:30
(MM:SS)
Track Length: 3300 m (7,546 ft)
Track Width: 25 m ( 197 ft)
Sweep Time: 19

:15
(MM:SS)
Track Length: 3300 m (7,546 ft)
Track Width: 25 m ( 197 ft)
Sweep Time:

12:45
(MM:SS)
Built for All Weather Conditions
If the race event is still being run, you need a debris sweeping system that is just as effective in the wet as it is in the dry. The FOD*BOSS Tracksweep has been designed to enable debris sweeping to be completed in both wet and dry conditions. Now, regardless of the weather, you can sweep effectively and efficiently whether it is raining or a beautiful sunny day. The specially designed and patented GroundForce™ Tow Hitch keeps the Tracksweep tracking straight and true behind the towing vehicle, even in high-wind conditions.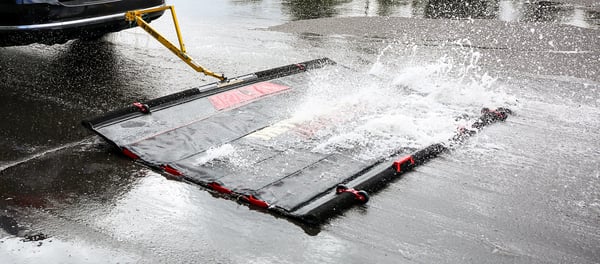 This means the FOD*BOSS will always available when needed. Easily deployed within minutes, it is the perfect debris removal tool for emergency situations and track issues.
The FOD*BOSS can be stored flat, hung on a wall using one of our wall hangers (FB2400-129), or rolled up and placed in a carry bag with roller wheels.
Track and Log Your Sweeping Operations
Keeping Track of Your debris Sweeping Operations Just GOT EASIER – THE FOD*BOSS SWEEP TRACKER
Free. Efficient. Easy to use.
Seamlessly track and log your FOD*BOSS sweeping operations with the new FOD*BOSS Sweep Tracker IOS and Android App.
The Ultimate FOD*BOSS App uses GPS technology to track your FOD sweep operations. With our sweep app, you can watch the FOD*BOSS live to increase the accuracy and efficiency of debris collection. No other equipment is needed.
HOW DOES IT WORK?
The phone sweeper app is easy to use. You can control your entire FOD sweeping system onscreen. View the exact location of your FOD*BOSS system and its path of travel using Google mapping, so you know what areas have been covered and the work that's left to be done. The app allows you to select from Single, Duplex, Triplex FOD*BOSS sweep, or FOD WALK options and includes the following functions: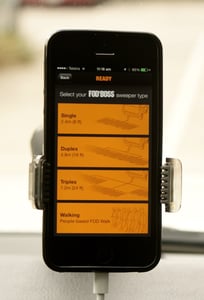 • Tracks your FOD*BOSS in real time
• Calculates distance swept (Imperial and Metric)
• Calculates area covered
• Calculates the weight of debris collected and the amount collected per 10,000 M2
• Records time, date, coverage, and who has swept
• Compare and monitor FOD sweeps within the History function on the phone or online
• Share information with others in your network or opt to make information public
All data are transferred to a secure account at the end of each sweep, allowing you to monitor FOD collection data over time and compare or share information. Data are available on-page with a multimedia option or can be transferred in Excel format via email and other sources.
DOWNLOAD OUR FREE APP TODAY!
FOD collection is critical for any airport, whether it's a small commercial airport, international airport, or Air Force facility. Broken pavement, stones, metal, sand, and even pieces of luggage can put aircraft at risk. The FOD*BOSS app allows you to use our Foreign Object Debris system, which we invented in 1994, with greater precision and reliability. Best of all, it is free to download and use, and then you can track all your FOD sweeping and removal operations from a single device.
Download our app today from the Apple App Store or Google Play via the respective icons below. The user manual is available for free by clicking the link below so you can get started right away!
The FOD*BOSS Sweep Tracker App helps track sweep operations via GPS and displays your sweeping progress on a map in real-time, with distances travelled, area covered and weight of debris collected automatically calculated.
Warranty Protection
The FOD*BOSS Tracksweep carries an unprecedented 10-year guarantee/warranty. This is longer than its typical expected service life at a busy motorsport circuit. Our unconditional 10-year guarantee covers faulty materials and manufacturing. Further, our comprehensive accidental damage cover provided with every FOD*BOSS Tracksweep, means we will repair the equipment free-of-charge and/or supply the parts and materials needed for repairs. You can rest assured the FOD*BOSS has been built to handle the toughest conditions, and its performance will never let you down. Please refer to our full 10-year guarantee/warranty.
Companies that rely on the fod*boss