Calculate The Savings The FOD*BOSS Can Achieve At Your Airport
We have created a nice little calculator that helps you compare each of our FOD*BOSS Ultimate Airfield Sweeper systems to a sweeper truck in terms of the time required to complete a full AOA sweep. Simply enter your AOA dimensions into the input fields below. This will help you understand the time and productivity gains possible and see which of our systems is best suited for the size of your airport.
Remember, each Duplex and Triplex system can also be used as single airport sweepers, helping you achieve greater FOD sweeping flexibility through smarter configurations. This is all about helping you spend your budget appropriately for maximum results using the FOD*BOSS, the safest, fastest and most effective airport sweeper, guaranteed!
Compare Sweep Times
Calculate the time savings possible when using the FOD*BOSS Ultimate Airfield Sweeper compared to a street sweeper, for any of your Aircraft Operating Areas (AOAs).
Already Have a FOD*BOSS?
Using this calculator, we can work out the productivity gains your Operations Team can enjoy by upgrading your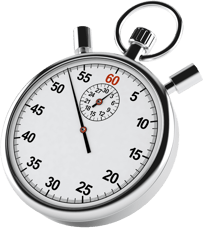 FOD*BOSS Single sweeper to either a Duplex or Triplex system. These easy upgrades help you amplify your sweeping results and Team's outputs. Helping you achieve more with the same team!
Already Invested in a Sweeper Truck?
This calculator is also designed to help you decide if adding a FOD*BOSS to the equipment pool for FOD sweeping helps you better utilise the investment you have already made. The FOD*BOSS is quite capable of being your only sweeping system, in fact many airfields around the world rely on just the FOD*BOSS. However, may others also realise the FOD*BOSS offers much greater flexibility for those areas or times a sweeper truck is too large, cumbersome or time consuming. Use this calculator to help build your financial justification for buying that FOD*BOSS or even upgrading to one of our multi-sweeper configurations.
take a look at our three flexible sweeper configurations